Rare testimony on the Yemenite [Mizrachi and Balkan] Children Affair: "They took babies and drove away, then they lied to the parents and told them that the babies had died".
Shoshana Shaham (85) was training to become a nanny residing the Rosh HaAyin transit camp during the 1950s. She witnessed first-hand how babies of Yemenite descent were being handed over to other families, without the parents' knowledge.
Tamar Kaplanski. Published on March 10, 2018, Yedioth Ahronoth
For years, families have been talking about the babies who suddenly disappeared, never to return, about the lies and dismissive treatment that they received - but Shoshana Shaham's harrowing testimony is different. Shaham (85), a Holocaust survivor, was training to become a nanny in the 1950s, and, as part of her specialization, she and her friends were sent to the Rosh HaAyin transit camp, a facility that was overcrowded, with difficult conditions, and was meant for new immigrants, primarily from Yemen. Now, she provides a rare glimpse into the perspective of the medical and caregiving establishment, and sheds light, based on what she saw, on new aspects of the Yemenite children affair (in the video above, her testimony, courtesy of Amram - Hebrew).
"We saw cars arriving, and from the cars people would emerge , wearing proper clothes, dressed like in the towns. They spoke a foreign language. We saw that these people would put the babies into cars. So, I asked: "wait, where are the babies being taken to?", and they replied: "we are improving their situation. They are going to be with another family, so that they don't go through more medical emergencies…. So that they won't become dehydrated, so they get fluids, food."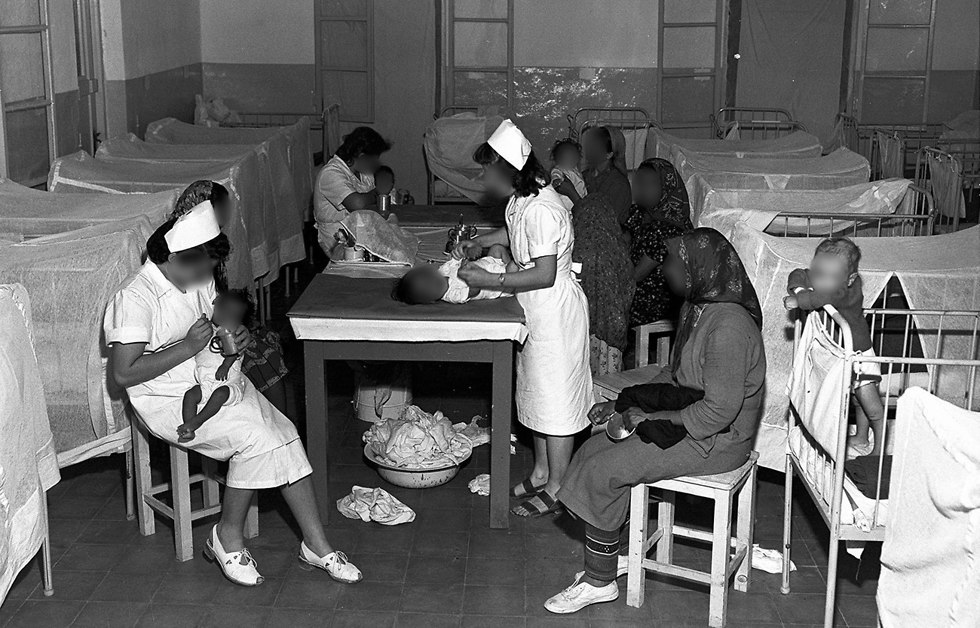 The nursery at the Rosh HaAyin transit camp during the 1950s (credit: Teddy Brauner, Government Press Office)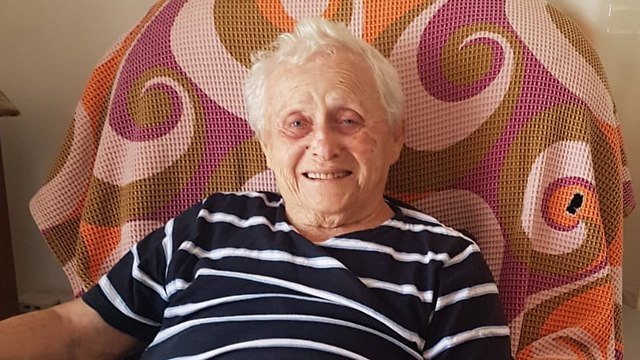 Shoshana Shaham during the interview (credit: Tamar Kaplansky)
Interviewer: "Did you know that they were being taken from their parents?"
Shaham: "Yes!"
I: "Was there any doubt about that?"
S: "There was no doubt. It was absolutely clear. They [ also said: "We are transferring them to a family, where they will have a higher chance of staying alive." We took that to mean exactly that. They said: "They are being taken better homes, so that they will receive better care and remain alive".
I: "Did you see them being taken away yourselves?"
S: "Yes. And then, when the parents, um, the biological parents, came, they lied to them. They were told that the children had died. We were witnesses to that. But, there was no point in saying otherwise, because that is what the women who were facility directors said, that the children were dead, and we had already buried them."
I: "And you knew that was untrue?"
S: "We knew where the children were! That they were taken away in nice cars, with Western clothes."
This story began five years ago, when Shaham's family, together with her four children, her grandchildren, and greatgrandchildren gathered to celebrate her eightieth birthday. Shaham looked at a black-and-white picture of herself, wearing her early nanny uniform, lifting a giggling dark-haired baby. Suddenly, her astounded daughter heard Shaham utter a surprising sentence: "the story about the Yemenite children affair is true. I am a witness."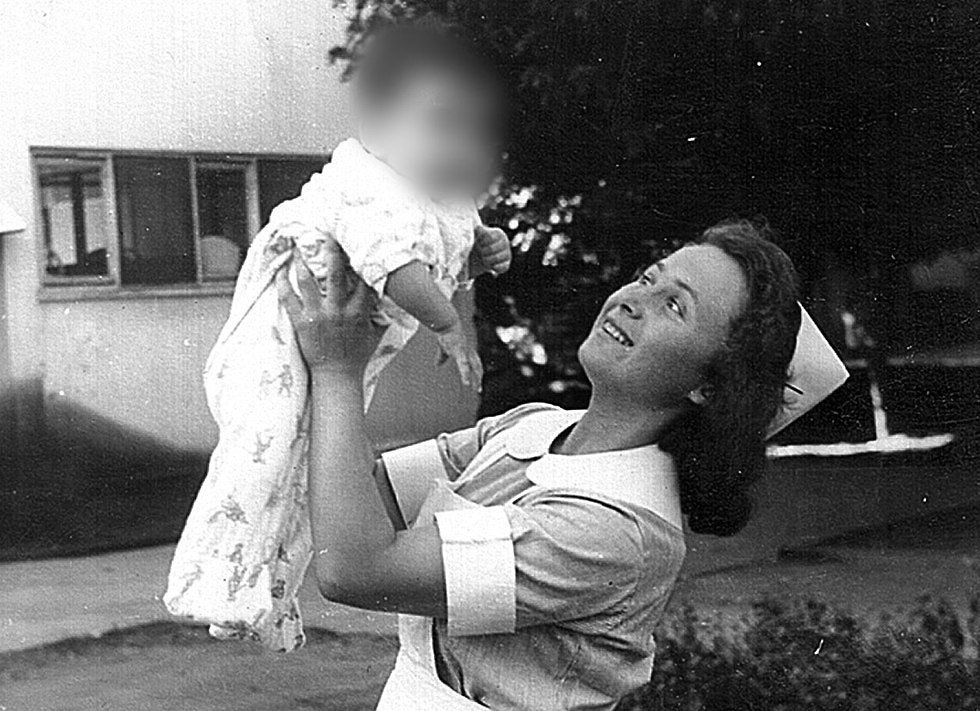 Shoshana Shaham in her nanny's uniform, with a baby. When Shaham came across this photo during her eightieth birthday, she told her daughter for the first time: The story about the Yemenite children - it's true, as I can testify
At the beginning of this year, Shaham suddenly started talking again about the kidnappings. Her daughters decided to record their mother, so her testimony would be documented. In the tape, Shaham is heard telling that, in the 1950s, as part of her training as a WIZO early childhood educator, she was sent to conduct a specialization at the Rosh HaAyin transit camp. "After a while, we saw mothers…odd looking women, that we didn't really know," she continues, "they came, and said that they wanted their babies back. We said: "these are all the babies we have here, we don't know about other possible locations. They looked at the babies and said: "no, my baby girl isn't here", or "my baby boy isn't here".
Shaham's description confirms the arguments made by activists who have been working hard to expose the truth about the kidnapping of Yemenite, Mizrahi and Balkan children. "Before that [seeing the mothers], we saw that other, well-dressed people came to the site, and took a baby with them", she says, "they wrapped them, took them, and drove away in their nice cars. We understood that something dirty was happening, but, what could we do about it? I asked the nurses: "why are they taking the babies? There are people who say they are their parents?", they answered: "they are taking them to improve their situation. To give them better conditions, the possibility of remaining alive." I remember that they said that the babies had died. I think that the biological parents themselves didn't really believe that. Sometimes they screamed and cried."
Shaham's daughters sent the tape to Amram, an organization that conducts research and collects testimonies about the Yemenite, Mizrahi and Balkan children affair. In the last few years, the organization has managed to bring back the affair to the public eye and discussion. Amram coordinators understood that they had a treasure in hand, both due to the power of these materials, and because they match existing testimonies well, as well as documents gathered by Amram and the various inquiry committees. In addition, Shaham agreed to tell her story to "Yedioth Ahronoth."
In the training to become nannies, Shaham says, students were taught, among other things, "how to deal with parents (biological parents, who would come to demand to see their children, or get them back), how to speak to them, how to calm them down."
I: "In what respect, calm them down?"
S; "We had difficult cases. Cases where the parent would scream hysterically. They taught us how to reassure the parents."
I: "Did you personally see parents who came?"
S: "Yes. Screaming, hysteria. "Where is "Ya Waladi" ["my boy" - Arabic]. "Where is my baby?" – "He is dead. We couldn't save him". "Where is he buried?" So much crying, we were devastated by these scenes."
Shaham stayed silent during all these years. "Maybe now, if things are picking up in Israel, if people talk about this, if the newspapers write about this, maybe there will be a memory, for others, to understand," she says. "That's what happened to me. People were talking about this and I said: "Oh. This is familiar, I know, I was there. I was witness. Witness to a bad story – bad is an understatement. Terrible. Awful. One of our crimes on the way to independence."